God who created man and woman out of love also calls them to love—the fundamental and innate vocation of every human being. For (hu)man(kind) is created in the image and likeness of God who is himself love. Since God created man and woman, their mutual love becomes an image of the absolute and unfailing love with which God loves (hu)mankind. It is good, very good, in the Creator's eyes. And this love which God blesses is intended to be fruitful and to be realized in the common work of watching over creation: 'And God blessed them, and God said to them: 'Be fruitful and multiply, and fill the earth and subdue it.' CCC #1604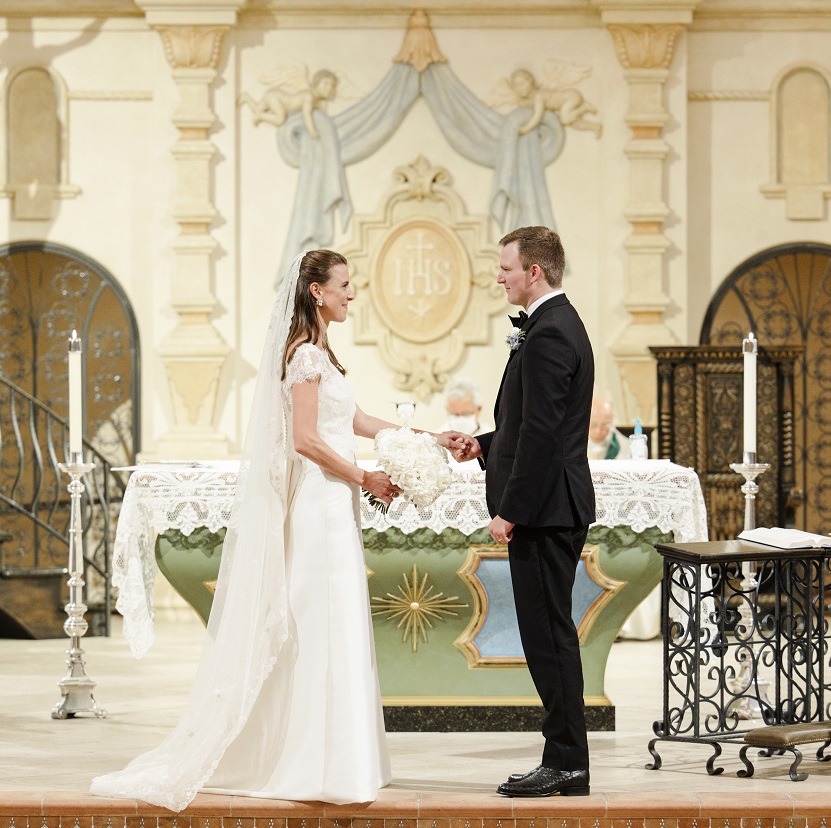 It can seem difficult, even impossible, to bind oneself for life to another human being. This makes it all the more important to proclaim the Good News that God loves us with a definitive and irrevocable love, that married couples share in this love, that it supports and sustains them, and that by their own faithfulness they can be witnesses to God's faithful love. Spouses, who with God's grace give this witness, often in difficult conditions, deserve the gratitude and support of the ecclesial community.
CCC #1648
So that the 'I do' of the spouses may be a free and responsible act and so that the marriage covenant may have solid and lasting human and Christian foundations, preparation for marriage is of prime importance. The example and teaching given by parents and families remain the special form of this preparation. The role of pastors and of the Christian community as the 'family of God' is indispensable for the transmission of the human and Christian values of marriage and family.
CCC #1632
First and foremost, preparation for the sacrament of marriage is a time to connect the community of faith and the engaged couple. It is a privilege to work with our engaged couples, to welcome them and to support them as they prepare for this lifetime vocation.
We want to welcome those who come seeking a church and marriage preparation but we also have a responsibility to do a good job of preparation—and to take care of our parishioners and those who live in the parish boundaries.
We welcome with open arms and register the young adults already living within our parish boundaries who are seeking a place to be married. They can register in the parish and begin marriage preparation simultaneously.
At Visitation, in order to ensure that our parishioners, those who live within the parish boundaries, and adult children of parishioners (including out of town adult children of parishioners) will always have a place to be married, we do not rent the church or provide marriage preparation to those non members who live outside the parish boundaries.
If you are a member of Visitation, an adult child of a parishioner or live within the parish boundaries, contact Jenny Greene at 753-5155, x1309, to schedule a wedding and begin marriage preparation.