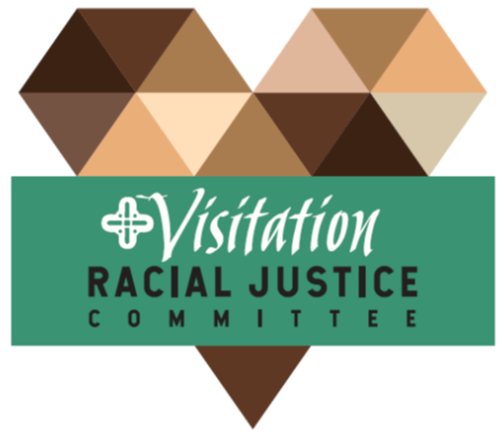 The Racial Justice Committee has a website. View it here.
The committe is inspired by Pope Francis' caution that "we cannot tolerate or turn a blind eye to racism and exclusion in any form of racism" and by the U.S. Bishops' exhortation to "fight the evil of racism by educating [ourselves], reflecting on [our] personal thoughts and actions, listening to the experiences of those who have been affected by racism, and by developing and supporting programs that help repair the damages caused by racial discrimination." The committee believes that, as a faith community, our first work is to examine our own prejudices and offer this opportunity, as well, to the parish.
Mission Statement of the Racial Justice Committee
The Visitation Racial Justice Committee is committed to exploring and implementing ways in which the entire Visitation Community - the overall parish, school and all other parish ministries - can work to support racial justice, education and inclusion.
We encourage all members of Visitation to read the U.S. Bishops' Pastoral Letter Against Racism, Open Wide our Hearts. A link can be found in the Quick Links at the bottom of this website.
For more information, email the Visitation Racial Justice Committee.