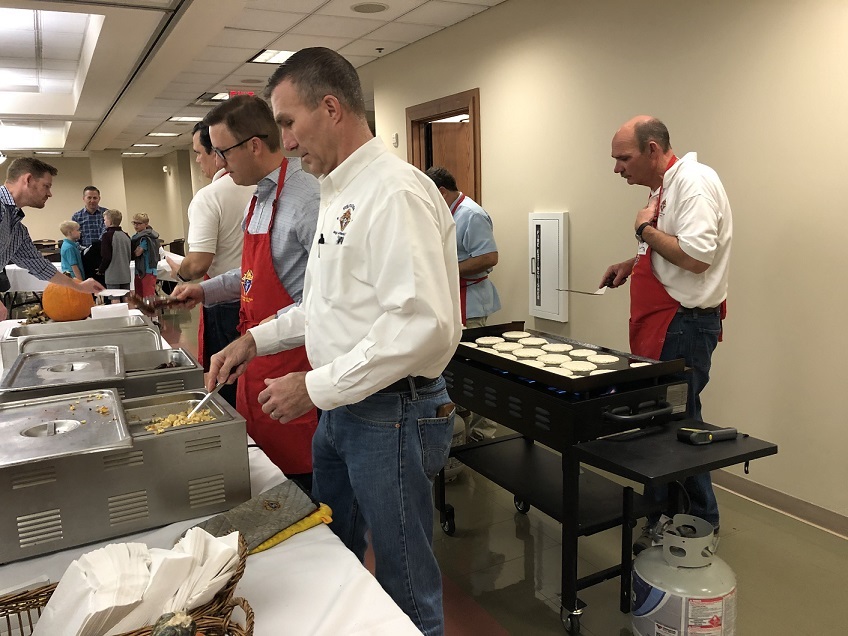 The Knights of Columbus is a fraternal service organization open to Catholic men of the parish. They sponsor a variety of activities throughout the year including fish dinners during Lent, an annual BBQ Cookoff each spring and a chili cookoff each fall. The Knights raise money and offer volunteer support to numerous causes. They also volunteer at various parish activities throughout the year. Sam Otto currently serves as Grand Knight.
Contact the Visitation Knights via email.
Visitation Knights are on Facebook. Click the icon at left to visit the Knights Facebook page.